Company Values

Our values are at the core of our business.
We strive to act with integrity at all times
To be environmentally and socially responsible
To provide the highest level of customer service, supported by the best systems, processes, and tools available
How We Operate

Our approach to dealing with issues has been inspired by Health and Emergency Services, where the first person you speak to is an experienced generalist, who can correctly triage, diagnose, and then direct your case to the technicians who are best able to help you.
This "Senior First" approach is completely opposite to most helpdesks where you waste time working your way up to finally speak to someone who can actually help.
Andrew Morrell
Company Director with 25 years' experience in network integration, software development, the supply of equipment, software and support services.
Andrew is a father, husband, active rugby referee, and rowing coach.
Andrew has an eye of detail and a heightened sense of customer service. A "do it right once" policy is lead and applied to all aspects of the niss.au business.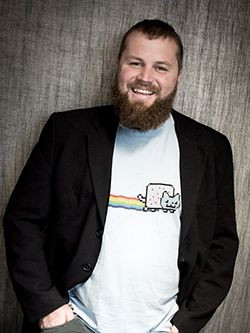 Shane Dalgleish
With a varied background in IT over the past 20 years, Shane has experience in networking, infrastructure, servers, and embedded systems.
Shane has a teenage son, and spends his time trying to create the perfect pizza at home.
Shane is genuinely excited by difficult technical challenges and remains focused until the job is done.